Narain hospital is an NABH accredited specialty hospital in Ambala city, Haryana.
At Narain Hospital, we intend to provide quality patientcare at an affordable cost.This accreditation, itself is given to only those hospitals which are able to fulfill all the standards of patient quality care and safety.

The National Accreditation Board for Hospitals and Healthcare Providers (NABH) is the prime organization and a constituent board of the Quality Council of India. It is an organization that sets benchmarks in quality standards for better healthcare.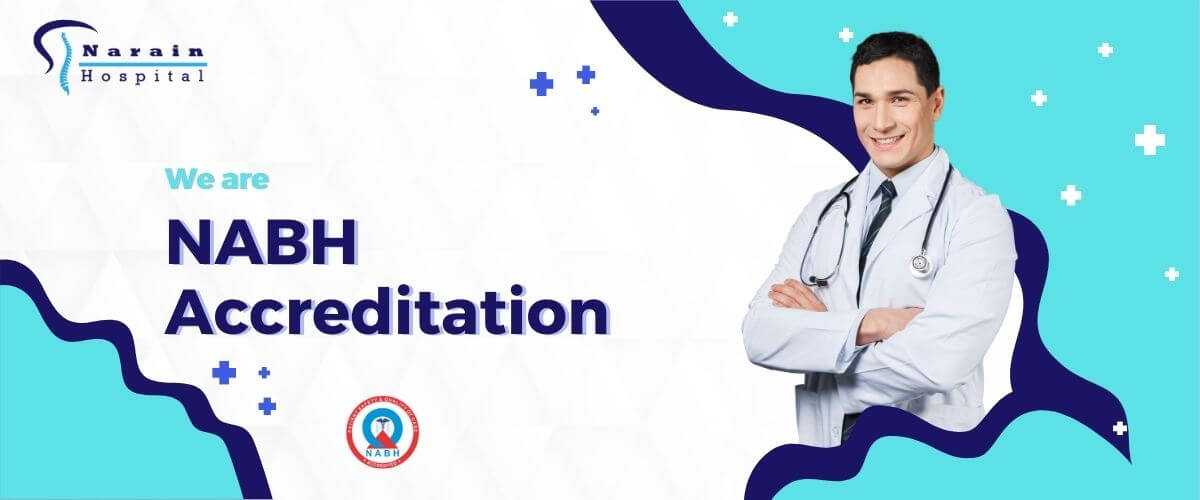 We have made a plethora of upgrades and changes in our system to achieve these high standards of care.
Our staff and doctors perform the examination and procedures as per stringent protocols only.
Patient's Safety We ensure safety of all the patients in every aspect.

Information Patients are well informed about the details of the condition of the patient, possible problems, complications, financial estimates, treatment procedures & alternative options along with the choice of anesthesia, in case any surgery required.

Sterilization & Infection Control All procedures performed with full stringency taking into account all measures to control any cross infections..

Commitment Since the commitment to quality is prime for us, all efforts are made for continuous quality improvement so that patients can get more benefits.

Records All information and reports are recorded properly to avoid any misinterpretations. The staff is regularly trained with respect to infection control and safety measures.
NABH is all about safety and quality and that's what we are!